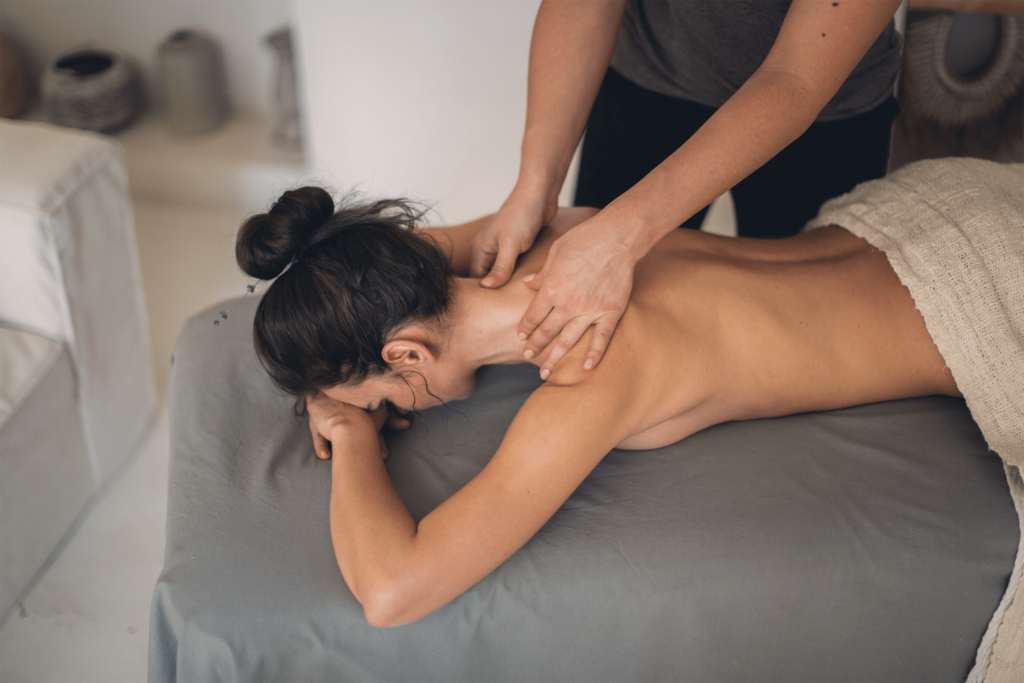 We offer a combination of bodywork modalities chosen to fit your specific need at the time of your service. Discussion with your practitioner at the start of your session will help your practitioner design and implement with you a therapeutic service that fits your unique body's need. By offering integrative massage rather than singular focus massage we are able to provide a more comprehensive therapeutic session. The combination of massage, movement and therapeutic stretching helps to restore your muscle mobility, reduce tension, restore the mind, and reestablish balance and body-mind connection. Hypoallergenic organic oils, and organic Ayurvedic oil blends (no essential oils or additives) are used in each massage session to sooth and nurture your largest organ, the skin. Sessions often also incorporate heated towels, healing stones, and therapeutic tools, when needed, to boost the therapeutic benefits of your holistic integrative massage.
If you have any questions, feel free to give us a call or fill out our contact form here. 
We're located in the heart of downtown Charleston, SC, on the corner of Spring Street and Ashley Avenue with a private parking lot behind our building as well as on-street parking. Our entrance is through our courtyard patio on Ashley Avenue. 
232-A Ashley Avenue
Charleston, SC 29403
(843) 724-9807